Time, drink not to forget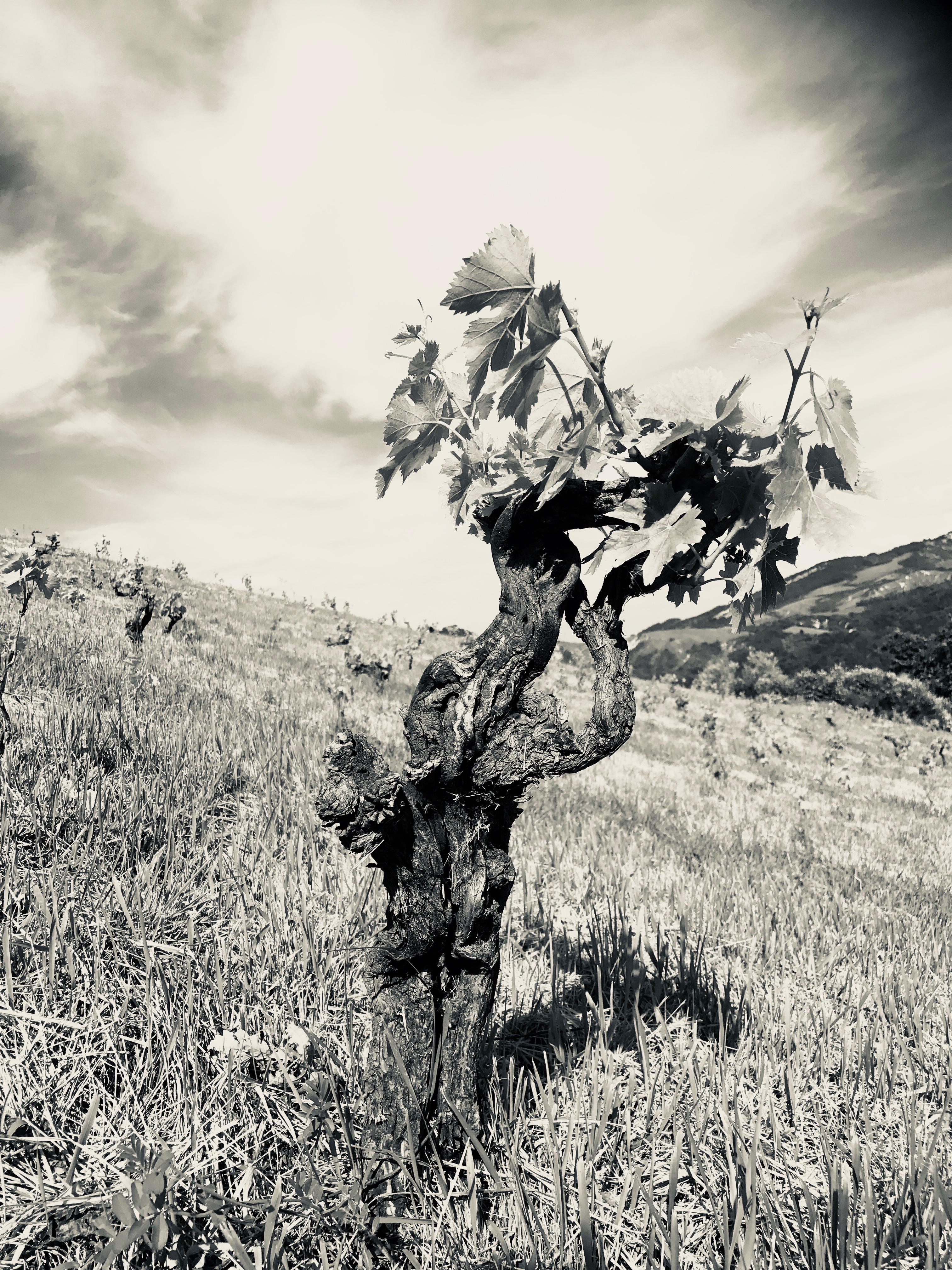 During this unique year time has taken on a shape and a sound that reminded us of how vital and essential it is for humanity to return to nature. The rhythms were all marked, rigidly imprisoned in space, which was also confined and prisoner itself. Our times and spaces. Not those of nature. The convivial softness of human relationships, so dear to our Mediterranean roots, the firm handshakes, the unfiltered glances from the screens. A melancholy shiver runs through me. How much have I missed them? Truly, a lot.
The Vigna 1922 harvest is one of those moments of the year that I love the most, I look forward to it as the Christmas Eve vigil, with the same laughing eyes veiled with magic. It is one of those moments where life stops, time no longer exists, and it feels like bringing it all back home. Like listening to the rare whispers of elderly people, those old people who sit tired on the shaded walls in the afternoon of the immanent but who seem to hover over levels of empiric and supernatural wisdom, and even only in their eyes they retain a concentration of very sharp truth. Scattered words, sifted, almost out of this world, but heavy as boulders. The same feeling I get seeing the compact and small clusters of this centenary vineyard, with its tapered and layered saplings, low but with very broad shoulders, which keep that secret of a grape which, at their birth, was still called Sangioveto.
I like to think about those who planted this vineyard, if they still walk on this earth, if when they planted it, somehow, were aware of leaving something that would have gone through so long, to get to me. This year the clusters are even smaller, even darker, of dazzling beauty.
Retreating up here, at the highest point of our vineyards, on the top of the amphitheater which, even on the hottest days, is lashed by an invigorating sea breeze, takes me back in time and in the space of physical and inner freedom. Nature still holds it, and will always do so. I sit on this rock of white sandstone, in the shade of an olive tree that' trying to say something to me with its windy voice. I don't fully grasp what he wants to tell me, but I don't dare interrupt him. I pour myself a glass and let this truth enter me through aromas and tastes so clear and bloody. Drink not to forget.